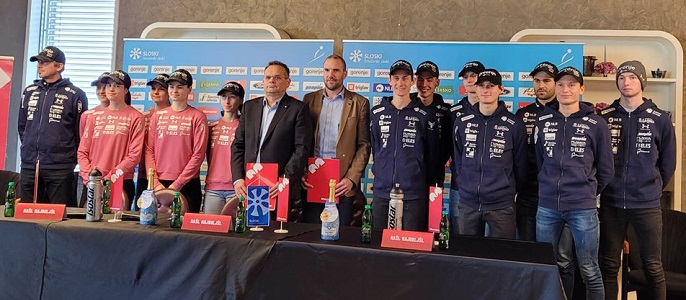 Mercator continues to support young ski jumping hopefuls
One of the most important building blocks of Slovenian national identity is certainly sport, especially skiing, which is considered by many to be the national sport of Slovenia. Mercator has been a long-standing partner of the Ski Association of Slovenia, and we are delighted to announce the continuation of our partnership and our support for the new ski jumping hopefuls who inspire and excite us.
At Mercator, we know that success does not come overnight. It takes years of hard work and dedication, and we are proud to be able to offer young ski jumpers the support they need. That is why Mercator has presented the importance of the Mercator ski jumping camps in Planica, which will this year bring together one hundred children from ski jumping clubs all over Slovenia.
"We are confident that we will continue our successful cooperation this year. Sport brings us together, which is why we at Mercator are happy to bring the best together and look forward to continuing to write this story of success, inspiration and dedication," said Iztok Verdnik, assistant to the president of the management board for corporate communications, when signing the contract.
The representatives of the Ski Association of Slovenia thanked Mercator for their long-standing cooperation, and they look forward to many more victories together in the future.