Reports and announcements
10.12.2021
|
Sporočila za javnost
The company Poslovni sistem Mercator, d.d., announces the Financial calendar for the year 2022.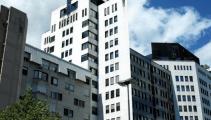 09.12.2021
|
Sporočila za javnost
Mercator Group's Corporate Budget for the year 2022 includes growth of revenue and normalized EBITDA relative to 2021, and further execution of development strategy. Mercator Group revenue for 2022 is budgeted at EUR 2.26 billion, which is 4.9% more than the 2021 estimate.
25.11.2021
|
Sporočila za javnost
In the first nine months of 2021, Mercator Group reached all of its key business goals and improved its business performance in comparison to the same period of the preceding year.