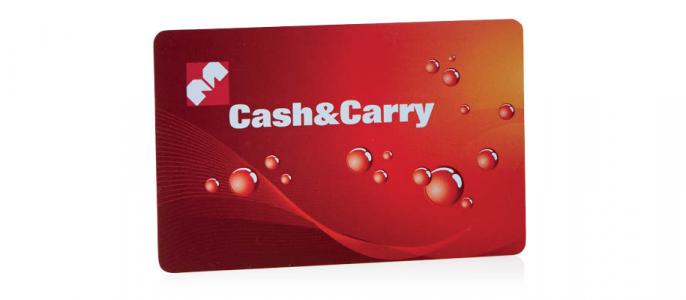 Cash&Carry
Cash&Carry is a form of wholesale operated on a self-service basis for the sale of goods to all types of legal entities, purchasing goods for resale and processing.

We provide a simple and quick selection of products based on the "come and drive away" system. Our skilled team of friendly, professional salespeople are always there and ready to help you with your selection.
And the parking lots outside our stores ensure that the movement of goods is efficient and smooth.
In addition to the attractive prices, shopping in Mercator Cash&Carry stores brings an incredibly wide selection of products in the following product groups:
Basic food products
Milk and dairy products
Fruit and vegetables
Fresh meat and meat products
Frozen food products
Alcoholic and non-alcoholic beverages
Non-food products
Our broad range of products is constantly extended, since we realize that a wide range of products is one of the essentials for customer satisfaction. »To make our offer even more attractive, we also organize Cash&Carry sales promotional campaigns, as in addition to quality and range, we also wish to provide particularly attractive prices
We invite all legal entities that have not yet concluded a contract, including sole traders, to come to the headquarters of Mercator d.d. Wholesale, Slovenčeva 25, 1000 Ljubljana, or to one of our Cash&Carry centres and get to know about all the benefits tailored to each individual company.

To become a member in our Cash&Carry centres, the following documents are required:
a photocopy of your Notification Certificate (sole proprietor),
a photocopy of the last printout from the Companies Register,
a photocopy of the Certificate of Registration, issued by the Tax Administration of the Republic of Slovenia, clearly indicating that the company is a taxable entity,
the number of your current account and stamp.
Based on the said documentation, we will conclude a contract of sale for immediate cash payment. If the company decides to purchase upon a deferred payment, it must also provide a "Company Solvency" certificate, which, together with the appropriate warranties, forms the basis for the conclusion of a contract for deferred payment with an appropriate credit limit.
We are certain that each and every company can find a reliable and quality partner in our Cash&Carry centres.
Contacts Mercator Cash&Carry
Mrs. Katja Mihelič
Director Cash&Carry
T: +386  (0)1 560 64 68
F: +386 (0)1 560 33 09
M: +386 (0)30 998 235
E: katja.mihelic@mercator.si

Mrs. Suzana Špehar
T: +386 (0)1 560 35 35
E: suzana.spehar@mercator.si

Contacts of Cash&Carry Centres